Client references

BcA. Martin Hroch, Ph.D.
Demanding
Vážená a milá paní Večeřová, děkuji za skvělou spolupráci. Věřím, že nebyla poslední. Uvidíme, co budou dělat ceny nemovitostí v následujících dvou letech :-). Spokojený jsem byl nad míru. Naprosto…

Hallo Hana, my daughter is completely satisfied with the apartment and she just from the beginning at home. Besides we were very satisfied with your work. You are friendly, reliable and helpful in…

Dobrý den paní Večeřová, ještě jednou děkujeme za Vaši ochotu a profesionální přístup týkající se procesu získání nájemce. Váš výběr splnil naše očekávání a jsme s ním nadmíru spokojeni. V případě…

Dobrý den, paní Večeřová, v novém bytě se mi bydlí velmi dobře, děkuji za optání. Vaše práce byla provedena na profesionální úrovni, byla jste velmi vstřícná mi ve všem poradit. Byla jsem s Vámi…

Dimitris Aktsoglou
Demanding
Dear Hana, the moving to the new apartment was very pleasant both in terms of the landlord and the services that you provided. In general I would say that when someone is looking to rent an apartment…

František Vyorálek
Offering
Vážená paní Večeřová, Váš přístup jak k nám, tak i k nájemcům byl zcela profesionální. Váš elán, zkušenosti, lidský přístup a cit vytváří dobrou atmosféru při jednání s oběma stranami. Děkuji za…

Ing. Pavel Tyralík
Offering
Moje zkušenost s paní Večeřovou: Musím říci, že díky svým bohatým životním zkušenostem v oblasti prodeje realit, jsem se rozhodl podělit se o svou nedávnou osobní zkušenost s prodejem bytu. Přestože…

Dobrý den, paní Večeřová, co se naší spolupráce týče, byla jsem s Vámi i v minulosti velmi spokojená, proto se na Vás opětovně obracím. Jednání je vždy jasné a rychlé s příjemným vystupováním k oběma…

Dobrý den paní Večeřová, s Vašimi službami jsem byla velmi spokojená, od příjemného vystupování v telefonu přes samotný přístup k prohlídce až k vyřízení všech právních nezbytností týkajících se…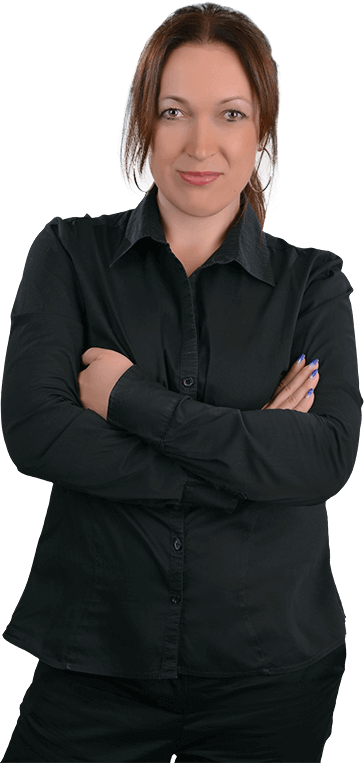 Something about me
I have been operating in the real estate market since 2009, having hundreds of successfully sold and rented real estates and the same number of references from satisfied clients. I have been working on the recommendations for the last few years.

Home staging
Top-class presentation of the real estate market

I speak English
Level CAE

References
Hundreds of references from offering
and demanding clients

100% satisfaction guarantee
Guarantee of satisfaction
and deposit back guarantee

12 years of experience
12 years of experience
on the real estate market

Realized orders
Hundreds of sold and rented real estates
Map of sold and leased real estates