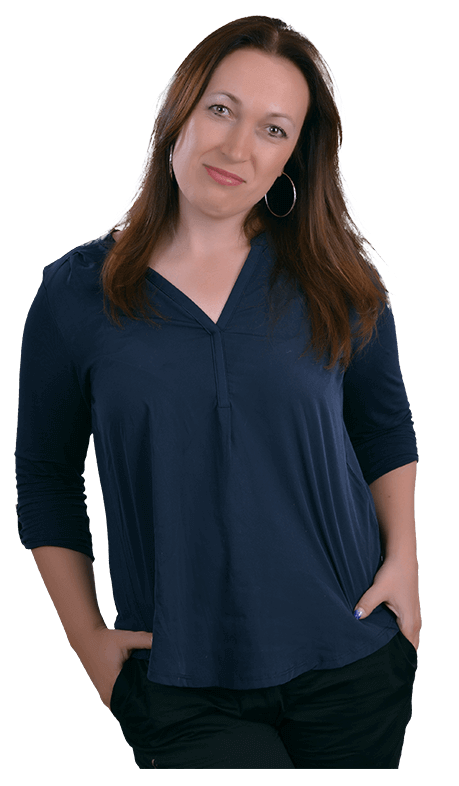 About me
I have been working in the market since 2009; since then, I realized hundreds of successfully sold and rented out real properties and have the same number of references from satisfied clients. Over the past few years, I have been working just upon the recommendations.
I have marketing and management-oriented economic education. Other specializations, which I actively attended to, are accounting, administration, computer equipment and study of foreign languages (English and German).
I have been actively engaging in English since 1995. Through the years, foreign companies from different world countries became my business partners, and among my clients there are also foreign managers, IT specialists or companies' directors. Considering this fact, I thought out I should enhance the level of my English to a higher level. That's why, in 2016, I attended an annual full-time study in ILC International House language school (FCE/CAE level).
At the present, employees of such companies as IBM, Motorola, Red Hat, Honeywell, Daido Metal, AT&T, MUNI, Lufthansa, Ceitec, etc. belong to my clientele.
Why immovable properties
Based on my experience in commercial activity, I found out in immovables what I was all-time searching for, i.e. varied job, creativity, diversity, contact with clients, traveling and extension of knowledge in the sphere of law and building industry.
The next important factor is that I want to struggle for the better reality world and prove that even this business can be done honestly, with love and with faithful to clients.
The largest award for me is satisfaction of the client and consequent recommendation to his/her family, colleagues and friends. YES, THIS JOB MAKES SENSE.
What is my specialization and where am i working
I specialize in selling and leasing real estates, namely flats and houses. My portfolio includes commercial issues such as offices or commercial premises, estates, cottages or recreation facilities. Since 2016, I have been actively attending to development projects as well.
My main locality is Brno - City and Brno - Province.
I have been living in Brno since my childhood, so I have excellent knowledge of particular parts of Brno, I am well-versed in the market prices a have a lot of local contacts.
In 2017, my portfolio was also extended by Zlín and Olomouc regions, and that is thanks my longstanding clients who did not wish to put themselves in somebody else's hands. I very appreciate it and thank them for their trust.
What can you expect from me
I strive for individual approach to each client with open communication because I am conscious that each client has different needs and prefers different course of action.
I endeavor to acquaint with you and understand your ideas to be able to provide tailor-made service for you. I am particular about reliability, punctuality, professionalism and human approach. After the initial meeting, we will together discover the ideal price of your real estate and build a strong platform for our partnership. It will be my pleasure if you wanted to make sure of my professionalism and decided to entrust me your immovable property.
My goal will be to save your time, your money and especially your nerves.
My services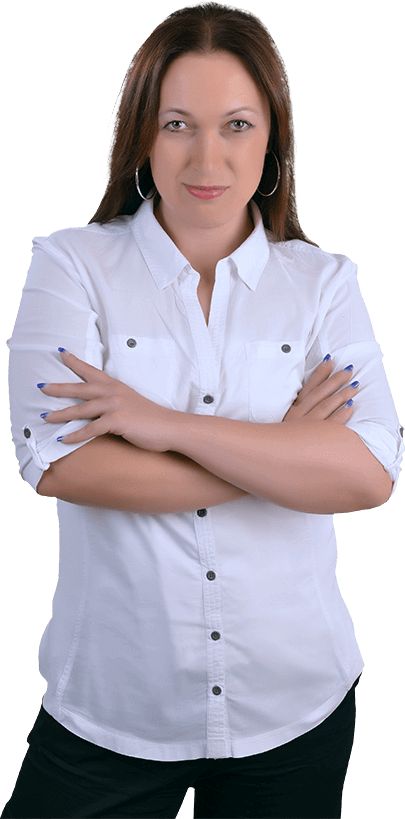 WHY TO COOPERATE JUST WITH ME

Long-term experience on the real estate market since 2009

Hundreds of sold and leased immovable properties

Hundreds of references from bidding and requesting clients

I speak English and cooperate with foreign companies

My own data base of requesting clients

Home staging – top-quality presentation of the offered real estates

100% guarantee of satisfaction and deposit reservation money-back guarantee

Top-rated legal services in the sphere of the real estate law

Honest dealing and my five P's (probity, professionalism, productivity, preparedness, precision)

Diligence (I know where danger is lurking and, thanks to my longstanding experience, I am able to eliminate these risks)

I will save your time, your money and your nerves and I will never let you sell or lease your immovable property under the price. I will always struggle to reach the highest possible price but at the same time I will never promise you what is impossible

I understand what I am doing I never stop my education, I is being graduated different training courses and seminars to broaden my horizons and to be able to inform my clients what is actual both on the current market and in the legislation.